Hello, 世界!
Meetup #15 will take place today Dec 18, 2020 and will be virtual again. We'll use Zoom (find the link on the event page or below):
$ curl -sL https://git.io/JLBe8 | base64 -d

We'll have two input presentations:
On a WaitGroup wrapper, including testing strategies.
On a tiny library - parallel that allows to write parallel filters fast.
As always, other lightning talks or contributions are welcome.
See you!
---
PS. And if you cannot join us today, thanks for visiting us in 2020! Merry Christmas, Gophers!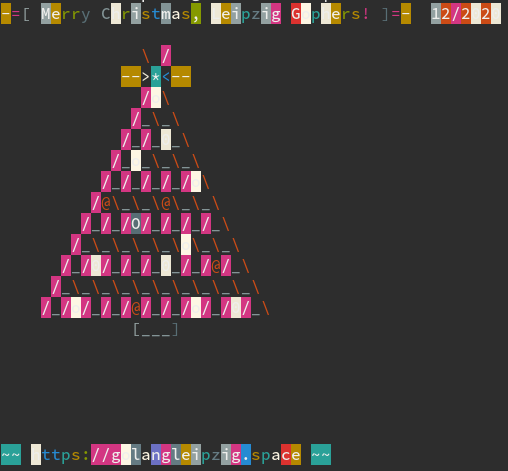 Example colorchars implementation: colorchars