Hello, 世界!
immudb
For meetup #30 — on Sep 20, 2022 19:00 CEST — we're thrilled to welcome Dennis Zimmer and Bartłomiej Święcki from Codenotary, who will talk about their open source database project immudb.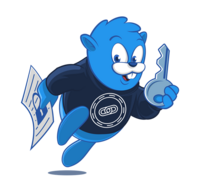 immudb is a ledger database that has been developed with performance, scalability and versatility in mind […]
Data stored in immudb is cryptographically coherent and verifiable. Unlike blockchains, immudb can handle millions of transactions per second, and can be used both as a lightweight service or embedded in your application as a library. immudb runs everywhere, on an IoT device, your notebook, a server, on-premise or in the cloud.
Also check out Bartłomiej's talk at FOSDEM 2022: Don't trust us, trust the math behind immudb: How immudb protects safety critical data.
To quote Pat Helland in Immutability Changes Everything (2015):
There is an inexorable trend towards storing and sending immutable data. We need immutability to coordinate at a distance and we can afford immutability, as storage gets cheaper.
Hybrid Meetup
This meetup will be hybrid:
You can join us online via Zoom
You can join us in person at Lancaster University Leipzig Campus — Nikolaistraße 10, 04109 Leipzig
Perks of attending our in-person meetup at Lancaster University Leipzig Campus:
We are giving away a copy of Cloud Native Go - courtesy of O'Reilly Media as well as one Zimaboard, the world's first hackable single board server, courtesy of Codenotary!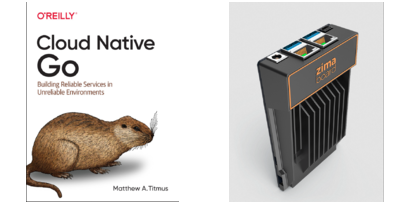 Join us to discuss all things Go and immutability. See you!
---
Note: We changed the location since a WW2 bomb has been found close to our original meetup location (Basislager): https://www.mdr.de/nachrichten/sachsen/leipzig/bombe-fund-sperrkreis-evakuierung-polizei-100.html.